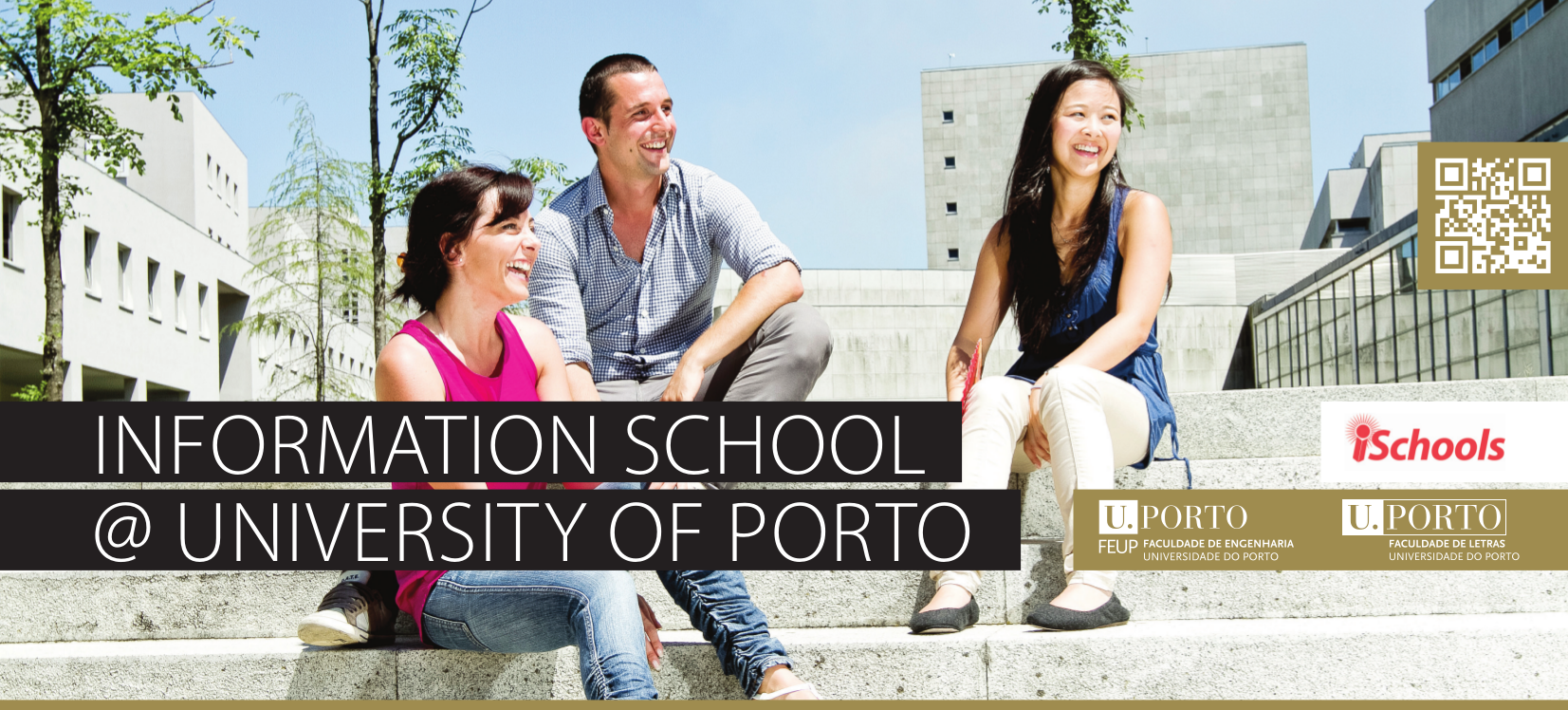 Teaching
The U.Porto iSchool offers a wide range of information related programmes following the European Union Bologna framework: Bachelor (3 years), Master (2 years) and PhD (3 to 4 years). Some programmes combine a Bachelor with a Master, called Integrated Masters (five years).
Graduates at the U.Porto iSchool are expected to have a solid knowledge in their fields and an education in the global sense - cultural, scientific, technical, artistic, civic and ethical - through diversified teaching and learning processes, aiming at the development of specific and transferable capabilities and competences and the dissemination of knowledge. As a result, U.Porto iSchool students have a high level of employment rate. Every year, major Portuguese companies contact the University looking for potential employees.
Research
The U.Porto iSchool is a major national and international player in information research and innovation. It relies on renowned research centers, spanning the various information related fields from science and technology to social sciences and the humanities.
Applied research in the field of information and communication technologies focusing, among others, on research data management, digital preservation, software engineering, machine learning, data mining, serious games, immersive computing, information and knowledge management, cyber-security, digital media, cyber-phisical systems. These research and development activities address all the Technology Readiness Levels.
Applied research in the field of Communication and Information Science, focusing on: the societal dimension: corruption, children and youth, gender, pluralism, inclusion, the cultural dimension: arts, cultural and scientific, imaginary, the societal/technological dimension: e-health, e-literacy, e-services, e-heritage, based on an innovation strategy, generating original models of production, acquisition, dissemination and transfer of information/knowledge and local/regional and international impacts.