Lecture DEI Series
Date: 04/07/2018
Time: 13h00 (light snack at 12:30 for the first 20 to book)
Room: I-105
Speaker: Prof. Hanh H. Hoang
Affiliation: Hue University, Vietnam
Abstract:
The introduction of Semantic Web and Linked Data help facilitate the sharing of data on the Internet more easily. Subsequently, the Resource Description Framework (RDF) is the standard in publishing structured data resources on the Internet and used in interconnecting with other data resources. These data resources have formed the Web of Data where each website is not only a place to provide information, but also is a highly potential data resource which could be explored according to personal needs. In this talk, I will present basic concepts of Semantic Web and newly emerging Linked Data in the context of the interoperability and semantics for new smart applications and evolving Web into a global data space. Meanwhile, challenges and research issues will also be discussed.
Short bio: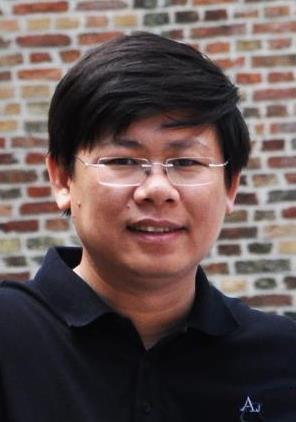 Assoc. Professor Hanh H. Hoang is Director of Department of International Cooperation and professor in Department of Information Technology, University of Sciences – Hue University, Vietnam since 1996. He received his PhD in Information Systems in Vienna University of Technology, Austria in 2007; MSc in IT in Hanoi University of Technology and BSc in Math and Informatics in Hue University. In 2012, he has received his Associate Professorship by the State Council for Professor Title. 
In terms of administrative work, Prof Hoang was appointed as Deputy Director of Department of Science and Technology, Hue University from July 2008 to January 2010. Since January 15, 2010, he has been appointed to the position of Director of Department of International Cooperation. Prof Hoang is also a member of Hue University Council for Science and Education.
In terms of scientific activities, he has published several peer-reviewed papers and articles in international journals and conferences. His current research focal areas include the Semantic Web and ontological engineering, Personal Digital Memories, Personal Information Management Systems, Business Processes Modeling, Business Intelligence, Knowledge Discovery, Linked Data and (Semantic-) Web Services. He was author and co-author of four books published in Vietnamese.
Bookings
Bookings are closed for this event.