Lecture DEI Series
Date: May 30th
Time: 18:00
Room: B012
Speaker: Pedro Ribeiro
Affiliation: Computer Science Department, F. Sciences UP (DCC/FCUP)
Abstract
Subgraphs can be seen as the basic building blocks of complex networks. They have the potential to really help uncover the underlying structure of networks. We will talk about how to find patterns at the subgraph-level, focusing in two separate but related concepts: (i) network motifs, which can be seen as overrepresented subgraphs and (ii) graphlets, which can be seen as a natural extension of the degree. We will describe several related metrics that allow us to produce general powerful fingerprints at both the network and node levels. We will discuss the computational tractability of the problem, giving an historical background and introducing specialized data-structures, sequential and approximate approaches, as well as parallel distributed and shared-memory solutions and extensions to more complicated scenarios such as temporal or colored networks. We will finish by giving some real application examples, showcasing the usefulness of subgraph patterns.
Short Bio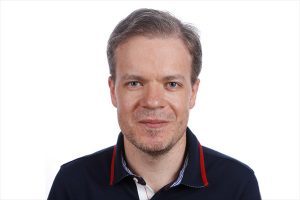 Pedro Ribeiro is Assistant Professor at the University of Porto, Computer Science Department and a Senior Researcher at the Center for Research in Advanced Computing Systems. He holds a PhD from the University of Porto in the field of Network Science, with a thesis centered around efficient and scalable detection of network motifs. His main research topics are in the fields of advanced algorithms and data structures, graph mining, network analysis and parallel and distributed computing."
Bookings
Bookings are closed for this event.