Lecture DEI Series
Date: 13/06/2018
Time: 18h00
Room: B006
Speaker: Prof. Peter Flach
Affiliation: University of Bristol, UK
Abstract:
Machine learning, broadly defined as data-driven technology to enhance human decision making, is already in widespread use and will soon be ubiquitous and indispensable in all areas of human endeavour. Data is collected routinely in all areas of significant societal relevance including law, policy, national security, education and healthcare, and machine learning informs decision making by detecting patterns in the data. Achieving transparency, robustness and trustworthiness of these machine learning applications is hence of paramount importance, and evaluation procedures and metrics play a key role in this.
In this talk I will review current issues in theory and practice of evaluating predictive machine learning models. Many issues arise from a limited appreciation of the importance of the scale on which metrics are expressed. I will discuss why it is OK to use the arithmetic average for aggregating accuracies achieved over different test sets but not for aggregating F-scores. I will also discuss why it is OK to use logistic scaling to calibrate the scores of a support vector machine but not to calibrate naive Bayes. More generally, I will discuss the need for a dedicated measurement theory for machine learning that would use latent-variable models such as item-response theory from psychometrics in order to estimate latent skills and capabilities from observable traits.
Short bio: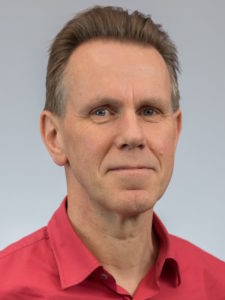 Peter Flach has been Professor of Artificial Intelligence at the University of Bristol since 2003. An internationally leading researcher in the areas of mining highly structured data and the evaluation and improvement of machine learning models using ROC analysis, he has also published on the logic and philosophy of machine learning, and on the combination of logic and probability. He is author of Simply Logical: Intelligent Reasoning by Example (John Wiley, 1994) and Machine Learning: the Art and Science of Algorithms that Make Sense of Data (Cambridge University Press, 2012).
Prof Flach is the Editor-in-Chief of the Machine Learning journal, one of the two top journals in the field that has been published for over 25 years by Kluwer and now Springer. He was Programme Co-Chair of the 1999 International Conference on Inductive Logic Programming, the 2001 European Conference on Machine Learning, the 2009 ACM Conference on Knowledge Discovery and Data Mining, and the 2012 European Conference on Machine Learning and Knowledge Discovery in Databases in Bristol.
Bookings
This event is fully booked.