The Integrated Master in Informatics and Computing Engineering (MIEIC) of FEUP is a five year integrated cycle of education and learning, corresponding to the 1st and 2nd cycles of the implementation of the Bologna Process, resulting in a Master degree.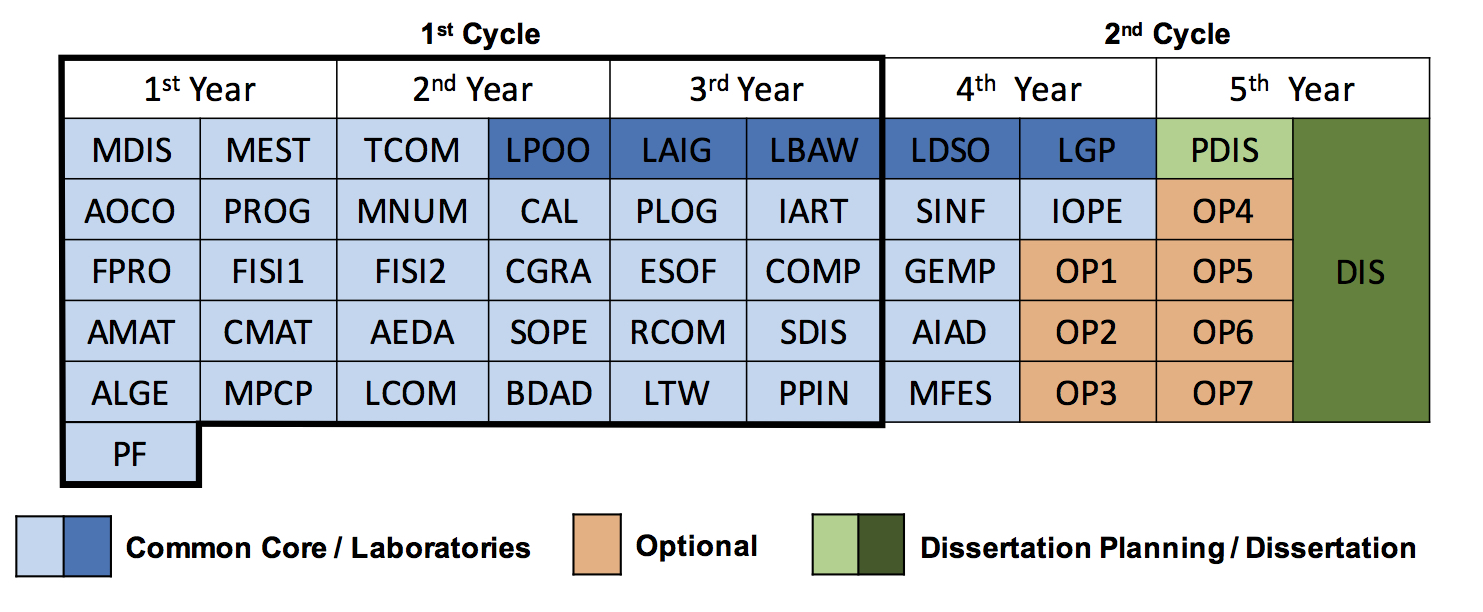 At the end of the first three years (1st cycle) , students will have acquired a solid basis, covering essential scientific and engineering skills, and fundamental, wide spectrum, knowledge in all areas of information technology, though without any specialization. This first step is seen mainly as an enabler of mobility to other national and European schools.
At the end of the five years of the program, graduates will have advanced education and training in Informatics and Computing Engineering, and may have chosen an area of expertise or maintain a wider range of interests, thanks to a wide range of options, individually configurable, contained in the study plan.

More information about the study plan can be found here.