Date/Time
Date(s) - 07/06/2016
18:00 - 20:00
Location
Aula Magna - Faculdade de Belas Artes da Universidade do Porto
Categories No Categories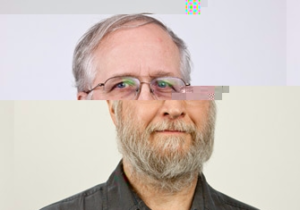 This lecture/presentation will briefly examine works of computational art that specifically identify as "algorithmic" and contrast them with the more data-oriented processes of "glitch art." Glitch art begins with data: previous forms of computational art began with algorithms. Though obviously an oversimplification, this observation is steady enough to offer us a point of departure. We will attempt a rough categorization of glitch art processes, with examples from various artists. Glitch offers its own take on the sublime, on social critique, and on aesthetics, which we will compare with those of the historic avant-garde.
Paul Hertz is an independent artist and curator who teaches new media art history and studio courses at the School of the Art Institute of Chicago. He delights in dysfunctional fortunetelling, faux symbolism, intermedia, code sourcery, glitching and social interfaces.
This talk is organized by the Multimedia Masters @ UP and FBAUP, as part of the celebrations of 20 years of Multimedia Masters at UP, and it is partially supported by UT Austin – Portugal Programme.